Need Help With Kovary.iwarp.com?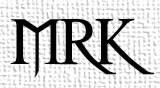 You can E-Mail Me with questions or comments, or read my hints below.
If you've been looking at my page and can't seem to find what you're looking for,
be sure you let every movie load completely, and try everything to access hidden objects.
And here's a hint: I have found that klutz's like teeth, ears, question marks, and the letter K.
The band Gorillaz probably likes their title, bloody noses, white boxes, and horns.